Yes! You can customize your entire report. Remove, add, change the layout and size of each of the metrics, graphs and tables. You can see how to edit each one in detail at this link.
You can also edit background colors, font colors, logo, header and footer information. To do this, click on the settings symbol that appears in the right corner, as in the image below.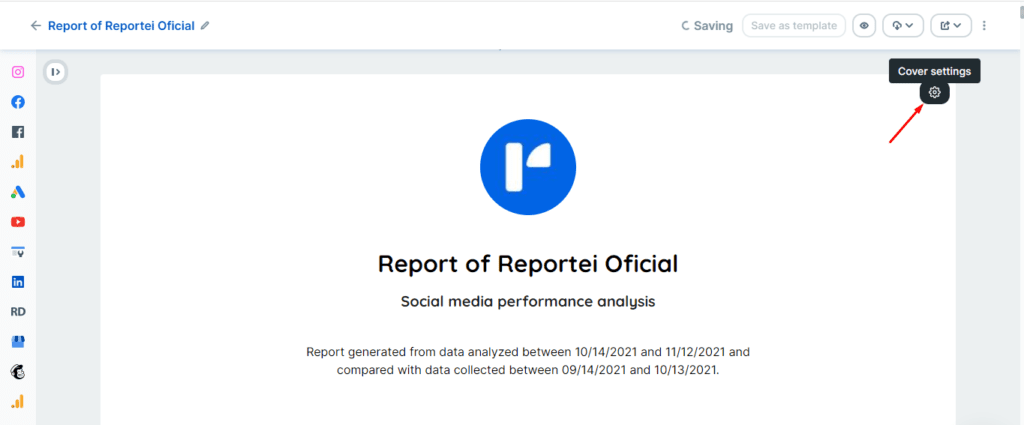 Once that's done, a sidebar will open with all the editing options available: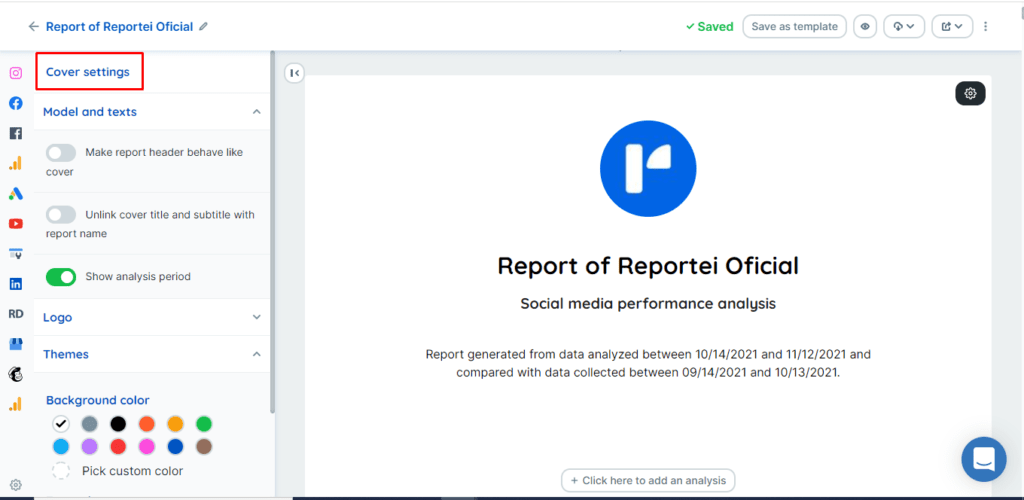 Make report header behave like a cover: the header behaves like a cover, in the form of a sheet.
Unlink cover title and subtitle with report name: By activating this option you can determine different names for the title that will appear in the report, and the name that will appear in the list of reports here in Reportei;
Show analysis period: by default this option is enabled. When you turn it off, the analysis and comparison period stops appearing on the cover.
Logo: in this option you can change the logo of this specific report, and determine the best format for it (square, round or rectangular). Or if you want, you also have the option to delete the logo from the report.
Themes: you can select custom background and font colors for your cover.
Regarding the footer, there are the same options for editing the logo and background color. To edit just click on the "settings" symbol that appears on the upper right side.
After every edit you can save the report as a template, so you won't have to do all the work of editing the next time you generate the report! = D