Yes! You can remove metrics, change the layout and size too! All of this to make the report the way you want it. =)
To customize, you need to have the report open in the edition version. That way, whenever you hover over any metrics a dotted line will appear and you will have the following options:
Trash: Remove the metric;
+ : Increase the metric widget;
– : Decrease the metric widget.
Most of the available metrics already appear in the standard Reportei report, but some others can be added manually. To do this, just click on "Add Metric" in the lower left corner of the report, click on the desired metric, hold and drag it where you want the metric to be.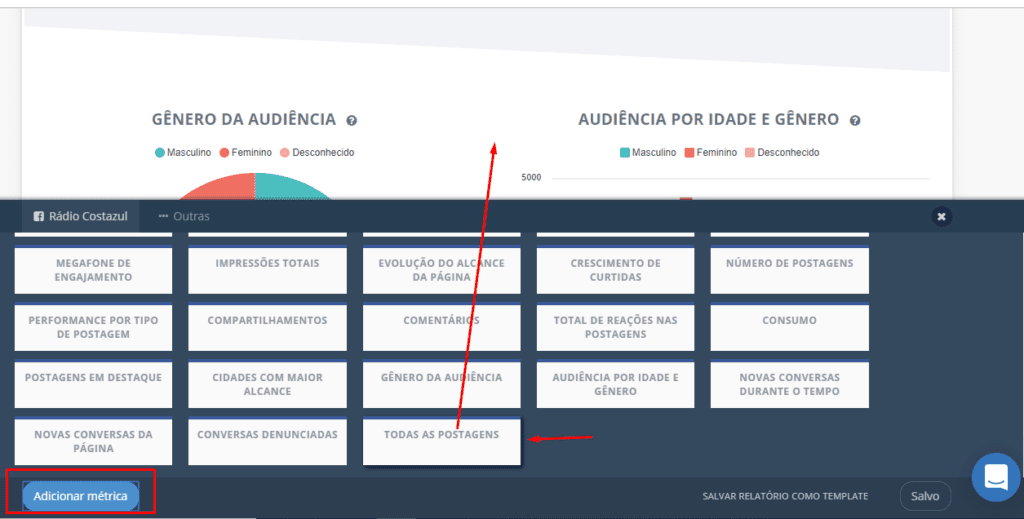 In the video you can learn step by step how to edit and customize a report in Reportei:
After every edit you can save the report as a template, so you won't have to do all the work of editing the next time you generate the report! = D