TAKE YOUR PROJECTS TO THE NEXT LEVEL 🔥
Reportei's Marketing Timeline
A unique way to present the evolution of a marketing project to your clients!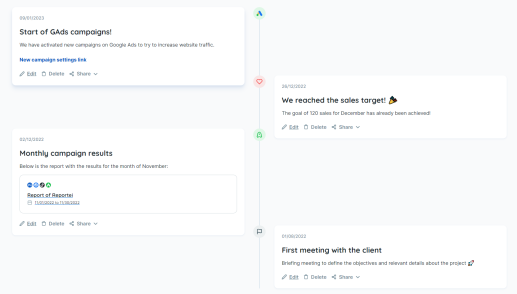 Create a Story for Each Project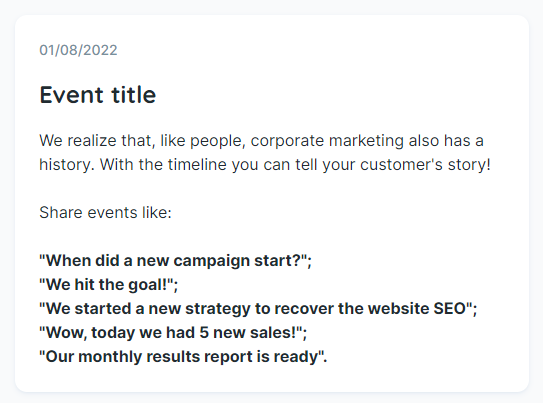 Each project milestone, strategic meeting, and achievement deserves to be recorded. This way, the project will have a comprehensive report that can be monitored in real-time.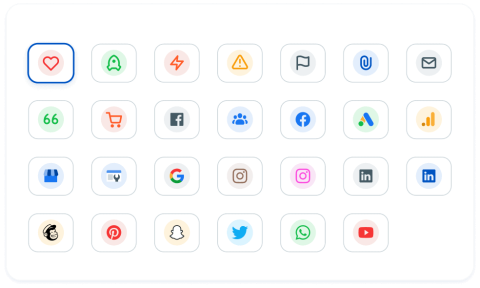 DIFFERENT EVENT CATEGORIES
Each moment of your project can be reported in a unique way. Don't forget to mark on the Timeline the past moments that were crucial for building the current result. Marketing doesn't happen overnight.
A TIMELINE FOR EACH PROJECT
Each client created in Reportei comes with the Timeline function. The decision-maker or client who receives the Reportei report can also receive a link to follow the project's journey.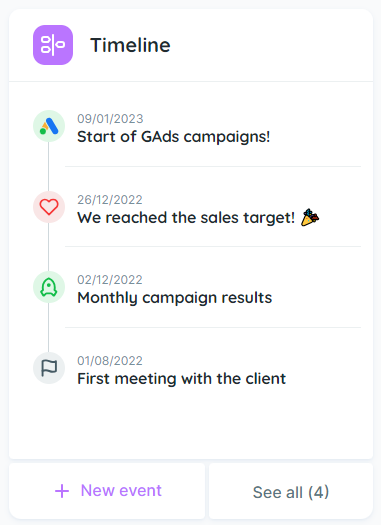 KNOWLEDGE MANAGEMENT WITH TIMELINE
Learn everything you can do with Reportei's Timeline and create a storytelling for your projects!