Gain even more agility in collecting social media data!
With Reportei, your team's productivity is higher!
Optimize the results analysis process with report automation in Reportei
Create and send the weekly, bi-weekly, or monthly report without the need to access our app for it.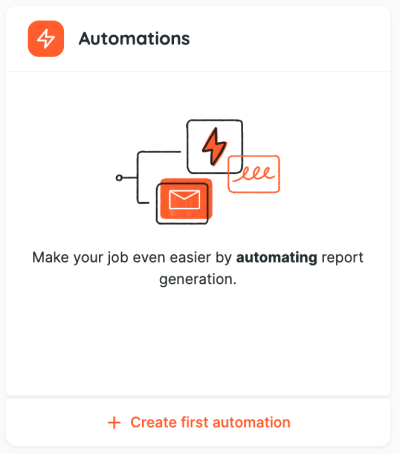 Access your Reportei account and, in your client's dashboard, look for the "Automations" feature.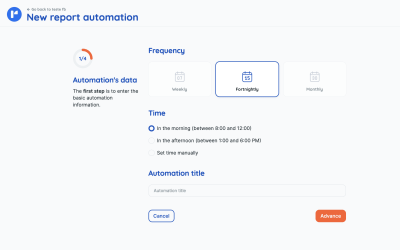 Then, click on the "New Automation" or "Create First Automation" button to start the process. After that, the first step is to define the frequency at which the automation will occur.
It can be weekly, bi-weekly, or monthly, and you can set the time, day of the week, or month when you want to receive it. In this first step, also add a title that helps identify what this automation is about.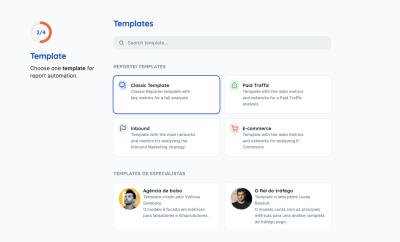 In step 2, define which template will be used to create your reports. You can choose from our suggested layout formats or from your saved templates.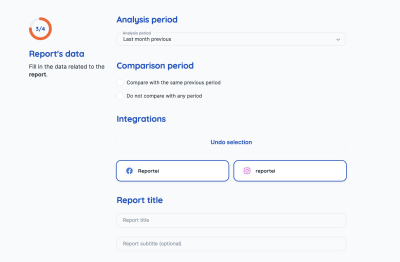 Select the period that the report should cover (e.g., the previous month, week, or bi-weekly), the social media integrations from where the data will be collected, and add a title and subtitle to the report.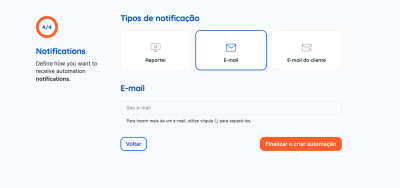 Finally, choose the type of notification you want to receive when the report is ready: a notification within Reportei, an email notification (for yourself or someone on your team), or an email notification for the client (where you can add sender, recipient, subject, personalized message, and who will receive the email reply).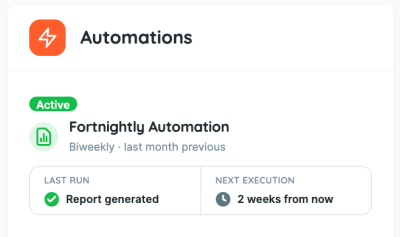 After that, simply click on "Complete and Create Automation," and it will be activated to generate your reports. You can track the status on the client's page.
Join more than 4,000 companies using Reportei
Beyond report automations, Reportei offers a range of features to increase the productivity of digital marketing professionals.
Discover other features that, when combined, further optimize analysts' routines:
Dashboards for agile monitoring of all projects and their results.


Indicator control, where goals and key performance indicators (KPIs) for the client can be configured, focusing on maintaining accurate tracking throughout the month.


Timeline, a place where you can record all project actions, creating a history for the team and clients.