Every customer or person testing Reportei will be able to access support through the chat within the tool itself. Our support hours are from Monday to Friday (excluding Brazilian holidays) from 9:00 AM to 5:30 PM (UTC-03:00, BRT – Brasília Time)! =)
Even outside of these hours, it is possible to leave your message, and our team will respond as soon as they start their support sessions.
To access support, simply send a message by clicking on the blue chat bubble that appears in the lower right corner of the screen: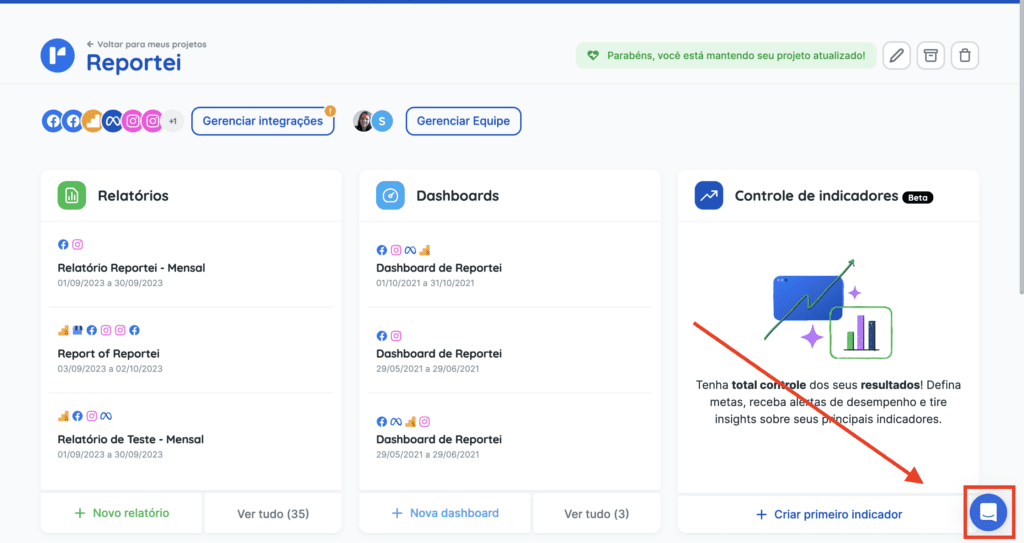 Advantages of the Premium Plan
Premium plan customers have priority support, which means that during business hours, if we have a high volume of inquiries at the same time, Premium plan customers will always be prioritized.
Premium customers are entitled to a 1-hour onboarding call to get to know all the tool's features in detail, ask questions, and understand how to make the most of Reportei in your daily routine.
A member of our Customer Success team will monitor the account's history (requests, suggestions, and frequently asked questions, for example) and can be reached via email or chat in case of any issues.
If you have any questions, please contact our team via chat!