The first step is to check on that customer's integrations page if the account is integrated.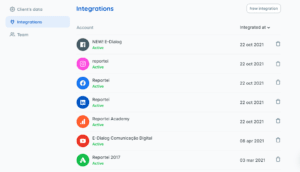 Then just open the report already generated and click on the button "Add source" that appears at the end of each network or at the end of the report. As soon as you click on the button, the options for the integrated accounts to the client will let you select the one you want: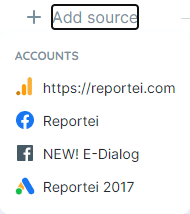 After adding the source, the metrics will be loaded. If an error occurs, just click on the "try again" button.
Any other questions, contact our support via chat! We serve from Monday to Friday, from 8:30 am to 6 pm (except holidays)!