Reports and Dashboards from Google Analytics
Analyze the performance of your website with the Google Analytics reports and dashboards from Reportei
Companies that trust Reportei
The access data to your website doesn't need to be as complex and difficult to analyze as you might imagine!
With our Google Analytics report and dashboard, you can gather the most important metrics about your pages in a comprehensive, customized, and easy-to-understand document.
From there, you'll have more time to focus on even more effective strategies and developing stronger relationships with your clients.
More than 4,000 agencies, freelancers, traffic managers, and companies use Reportei on a daily basis to generate digital marketing reports and social media reports. Come join this team too!
Define more effective strategies for your website
With the data from Google Analytics reports and dashboards in hand, it becomes much easier to measure the results of your website and improve your overall digital marketing strategies.
After all, it is through the Analytics metrics that you get to know closely the behavior of users who access your pages, the source channels of your traffic, and the contents that stand out the most in terms of access numbers.
In other words, you can both plan internal actions that develop organic results and increase user retention on the site and define strategies aligned with other media that are a source of traffic, such as Google Ads and social networks.
See the informations that you will find on our reports and dashboards from Analytics
In the Reportei's Google Analytics reports and dashboards, you can easily access the key data that indicates the performance of your website, all in a much simpler way. All of this in just three seconds!
Improved ease of communication with your clients
Going beyond internal analysis, the Google Analytics report and dashboards are also a practical way to keep your clients updated on each stage of the project.
That's why Reportei was developed with exclusive features that facilitate understanding and communication between parties, such as:
Analysis fields (in text, photos, or videos) for you to add your insights about the results;
A Timeline to list the actions executed in a more visual and chronological way;
Possibility to customize the report and dashboards, with the option to add, remove, or modify the order of metrics so that the decision-maker has access to what is most important to them.
Google Analytics Reports: Present data to your client in a more practical way.
Present in the day-to-day of over 4,000 agencies, freelancers, traffic managers, and companies, Reportei allows you to generate unlimited, professional, and customized reports to facilitate the communication of results with your clients.
That's why our Google Analytics report includes the most important information to demonstrate whether your strategy was successful or not and which actions will be planned to achieve even better performance in the future.
To reflect the data in an objective and completely didactic way, you have access to some resources that adapt perfectly to your reality and that of your client, as described below: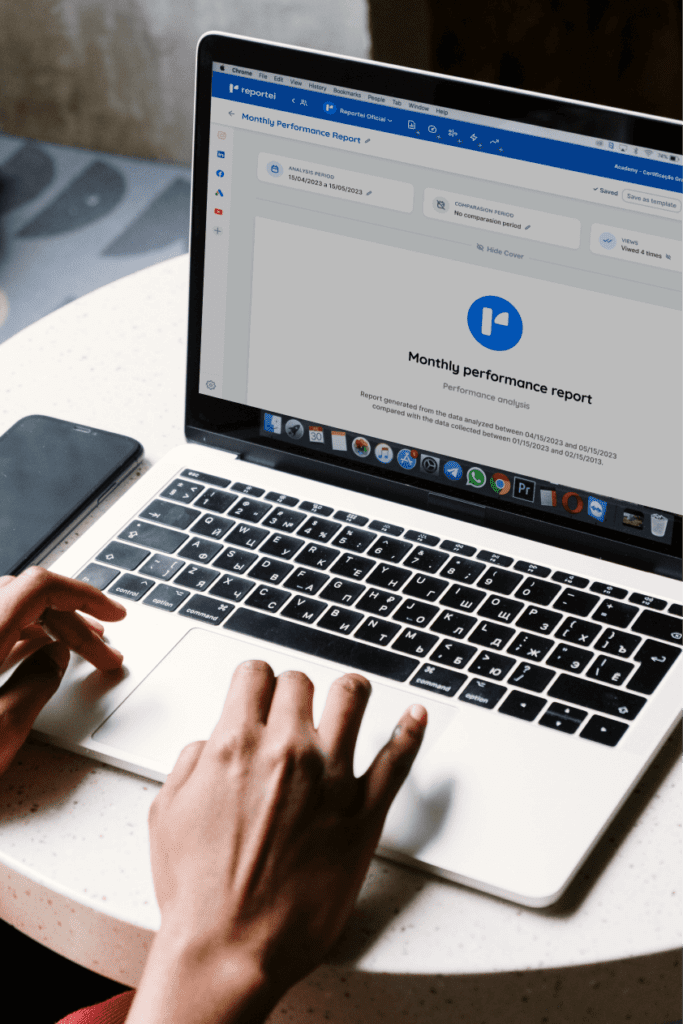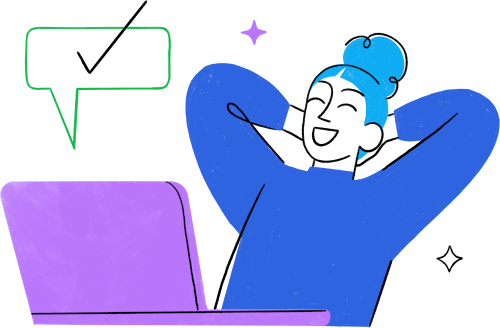 In addition to Google Analytics reports, you can also generate reports for Instagram and Instagram Ads, Facebook and Facebook Ads, Google Analytics, Google Ads, YouTube, LinkedIn and LinkedIn Ads, Google Search Console, Google My Business, Mailchimp, and RD Station. Find the perfect plan for your projects and generate comprehensive, personalized, and objective reports for your clients!