Twitter launches the scheduling of tweets through the browser. Find out how to schedule your posts!
Yes, that's right! Now you can get posts scheduled on Twitter for free and directly via the web version of the social network.
The feature, announced by the platform, allows you to make your publications without relying on other scheduling tools, such as TweetDeck.
For content producers (such as social media and influencers), the feature will be a great facilitator daily.
Also, the network releases the function of saving tweets as a draft on the website, something that was previously possible in the Android and iOS applications.
Want to know how to schedule Twitter posts for free? Then see, below, step by step.
How to schedule tweets for free?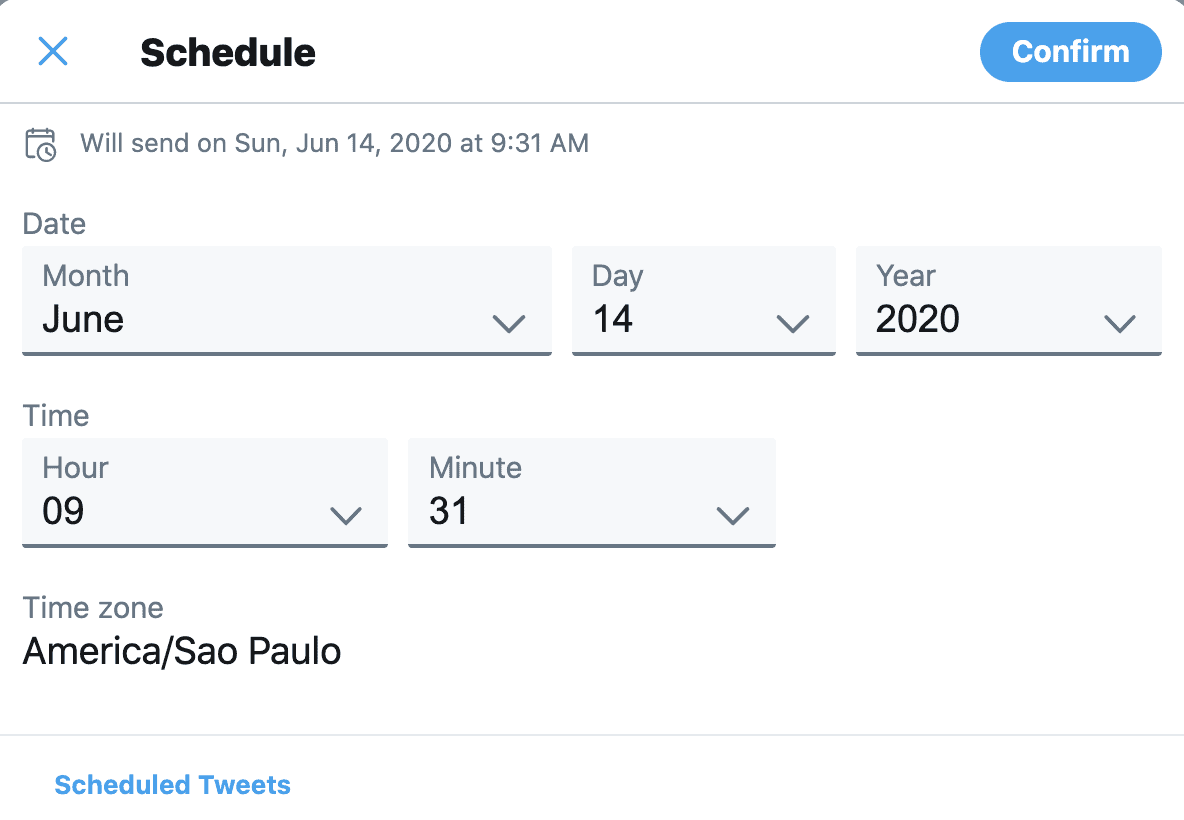 First of all, we need to emphasize, once again, that this feature launched by the social network is only available for a web version.
Therefore, to schedule your posts, you must access your account through the website. The function will be activated automatically.
Through your browser, you have all the freedom to create, of course, and can use as tools that exist in the application to add images, videos, frames, or GIFs that complement your text.
After righting your tweet, click on the calendar icon, which is next to the emojis.

Then, open a programming space to determine the data (day, month, and year) and the time at which you want your tweet to be published. That done, just click "Confirm".
Upon returning to the post configuration screen, you can display the "Tweet" button changed to "Schedule". Just click on it, and publication will be scheduled!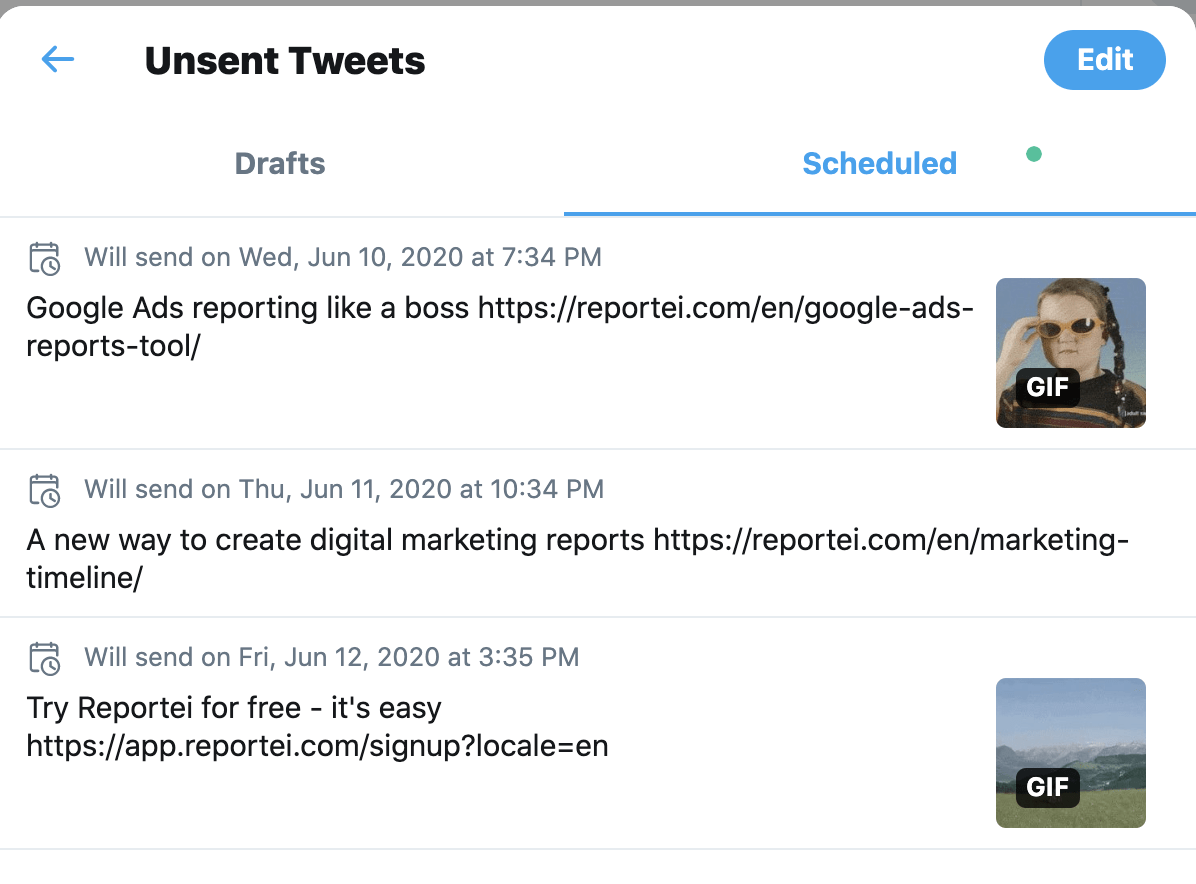 Do you want to access the tweets scheduled to modify some information? Just access "Scheduled Tweets" via the "calendar" button.
On this screen, you can see both scheduled messages and saved drafts. Besides, you can edit content, data, or times, cancel appointments, delete posts, and reorganize your schedule the way you prefer.
Another feature launched at the same time that did not succeed on Twitter
It is worth remembering that this is not the only feature that Twitter launched in 2020A content format called Fleets arrived in March to increase or activate the network.
Similar to Instagram and Facebook stories, Fleets were short posts, very similar to tweets, but they expire in 24 hours. Followers could respond to content by direct messages, but it was impossible to like, comment, or retweet any of them.
Fleets were canceled in July 2021.
Five tips for scheduling tweets and reaching a bigger audience on Twitter
1. Use a desktop or laptop computer: The scheduling feature is only available on the web, so you'll need to use a computer to access it.
2. Write your tweet in advance: This will give you more time to edit and revise your tweet before it goes live.
3. Use images or video: Both of these types of content are more likely to get noticed and retweeted than plain text tweets.
4. Use hashtags: Hashtags can help your tweet reach a larger audience beyond just your followers.
5. Schedule your tweets for peak times: The best times to tweet are during weekday mornings and evenings and on weekends.
The new scheduling feature on Twitter is a great way to make sure your tweets are seen by more people. By following the tips above, you can maximize the reach of your tweets and get more engagement from your followers.